Netflix 'The Witcher' Series 3, NOW OUT Thursday 29th June 2023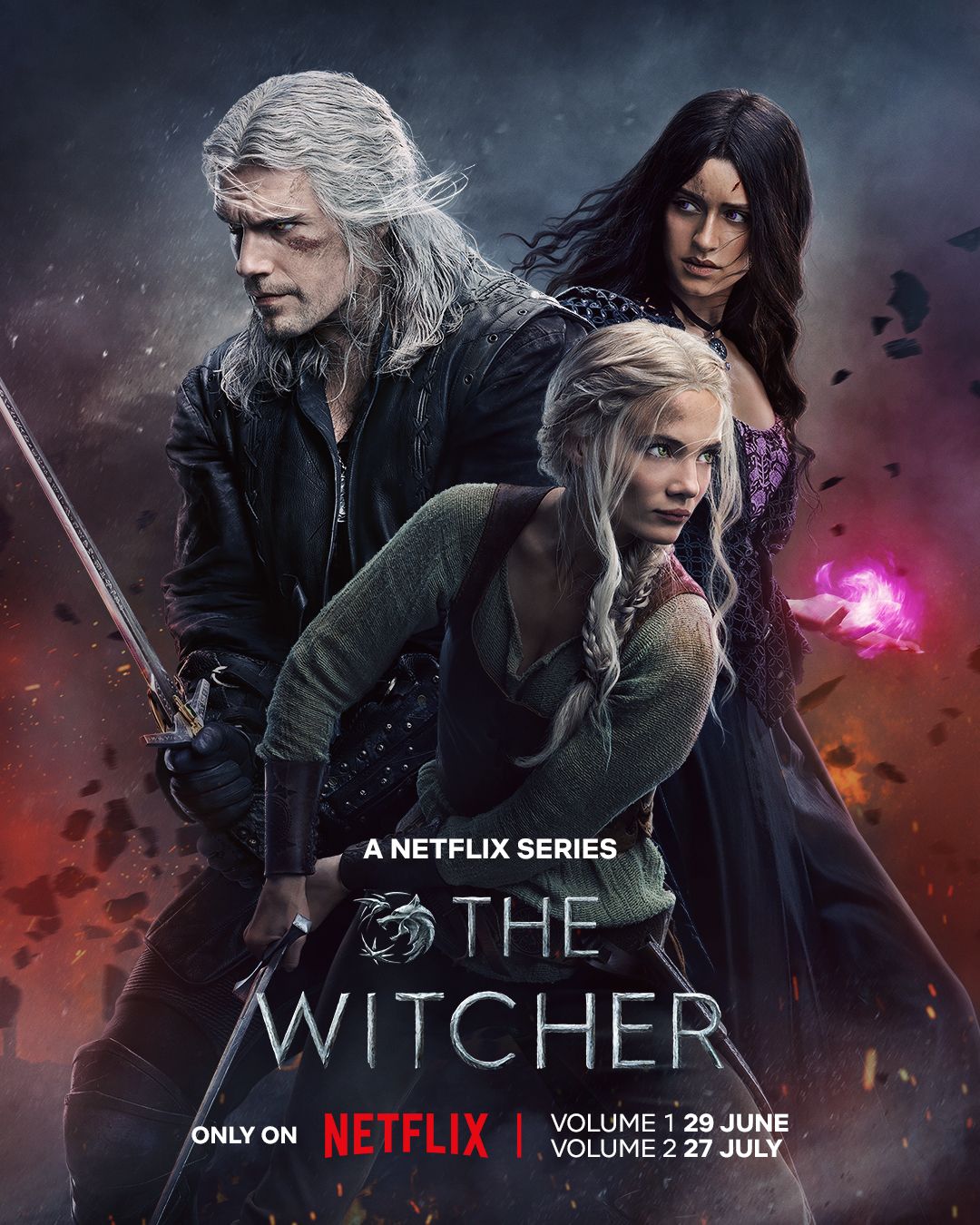 You all know that Tod's Workshops makes highly accurate reproductions of historical pieces, but you may not know we also make film and TV weapons; not really 'props', they are more real than that and a lot cooler.
NETFLIX 'THE WITCHER' SERIES 3 - OUT NOW!  WATCH IT ON NETFLIX!
I made a lot of swords and 'props' on all of the Witcher series 1 and 2 and now Series 3, OUT NOW. 
Netflix article:
'Season 3 is so epic that you have two different premiere dates to look forward to, as it's being released in two separate volumes, exactly four weeks apart.
"When we wrote the season, we didn't have batching in mind," Hissrich reveals. "That said, for any fans who are familiar with The Time of Contempt novel, there's an epic event that explodes the Continent as we know it — the lead-up to which provided a perfect cliff-hanger for us. We couldn't have planned it better."
The Witcher Season 3, Volume 1 debuts June 29, while Volume 2 debuts July 27.
Series 3
Series 1 

In our YouTube film Nick Jeffries, Head of the Armoury Department on the Witcher series, and I, talk more about the pieces we made for Geralt in Witcher.
Series 2
We made loads of props and most of the 'Witcher' characters swords in the hit Netflix Series 1 and 2.  In between this, as well as a load of other props making a load of things for 'Blood Origins' the Witcher spin off series about 7 outcast Witchers set  1000 years before the events of 'The Witcher' series.

You can watch the film about the thinking behind The Witcher swords in the series  by clicking on the video below or by heading to our YouTube channel.
Witcher by Netflix, starring Henry Cavill was a stand out series for 2019/20. Nick Jeffries as Head of Armoury Department / Weapons Designer and myself, Tod Todeschini, as maker of many of the hero props, are two guys heavily involved in the show, and in this film, we have a 'show and tell' about Geralt's weapons.

As we both have an intimate knowledge of the thinking, design and manufacture of the weapons, we know more about these pieces than anyone, and here we share our thoughts over a table full of original props.

With many thanks to Netflix for allowing us to make and share this video.

Henry Cavill explains about the Witcher swords in this official Netflix video.

Henry Cavill breaks down the Blaviken fight scene and discusses visual effects in this official Netflix video.

See more videos from Tod on our YouTube channel.