Arrows vs Armour 2 - The second set of Mythbusting films. SEE US LIVE AT CHALKE VALLEY HISTORY FESTIVAL, UK- 1ST JULY 10.30AM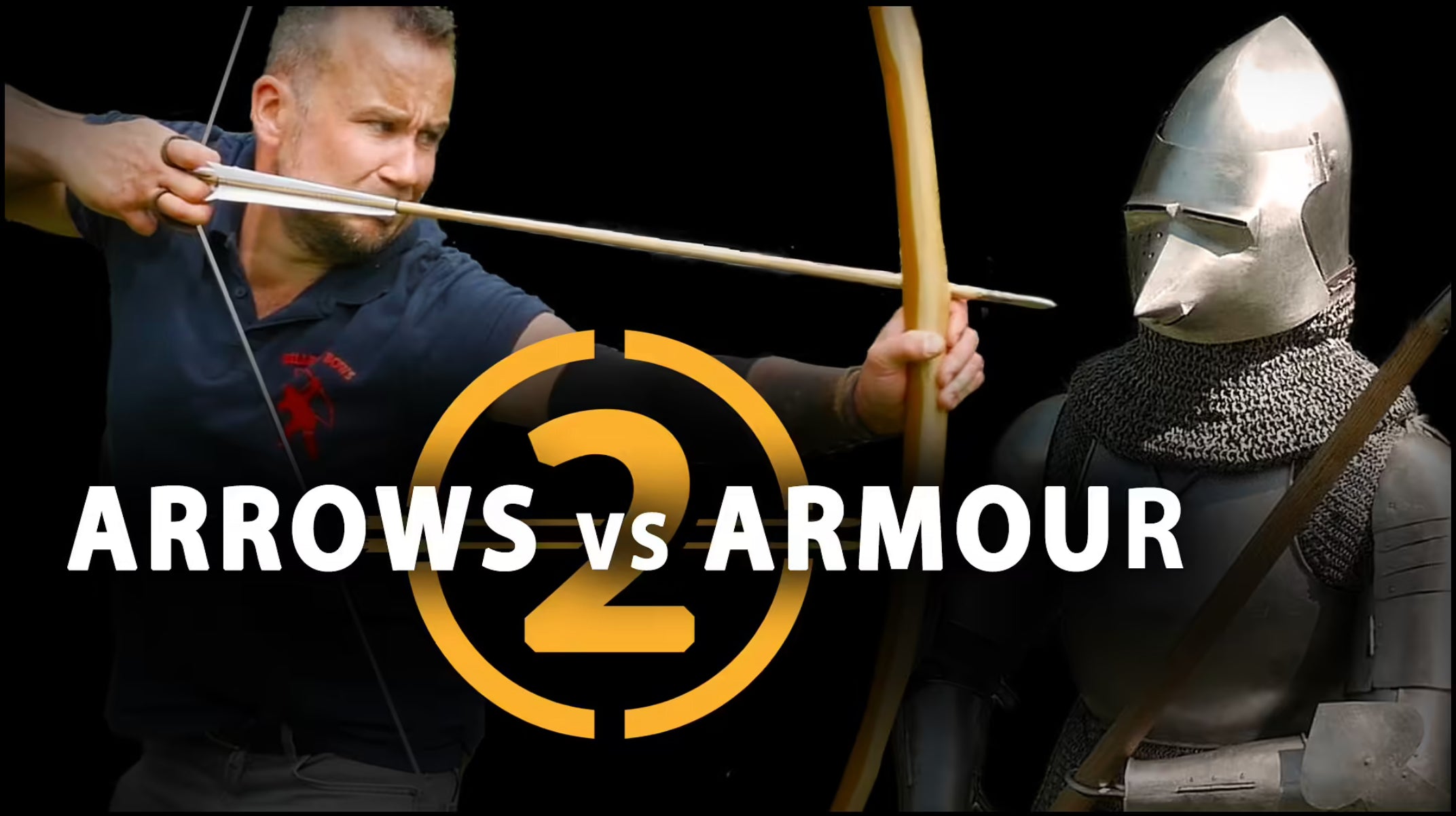 SEE US LIVE AT CHALKE VALLEY HISTORY FESTIVAL, UK- 1ST JULY 10.30AM. https://youtu.be/i1IMMiNSINk
ARROWS VS ARMOUR' IS BACK! WE SHOT MEDIEVAL WAR ARROWS AT A HELMET AND THE UPPER BODY ARMOUR OF A KNIGHT.
TV companies have no interest in doing these tests for real with correct armour and real experts who talk about what they see, not about what the script tells them to say.So we organised a fundraiser and thanks to our amazing donors we were able to make these films. No pre-written scripts, no hype, no fluff, no predetermined TV outcomes; just factual truth.
All filmed by professional TV crew, but working for us, our way.  
There is a series of 11 films all about this on the YouTube channel. Check them out.  More info on https://todtodeschini.com/youtube-projects/arrows-v-armour-2/the-films/. and https://youtu.be/ds-Ev5msyzo. 
SEE US LIVE AT CHALKE VALLEY HISTORY FESTIVAL, UK- 1ST JULY 10.30AM. https://youtu.be/i1IMMiNSINk